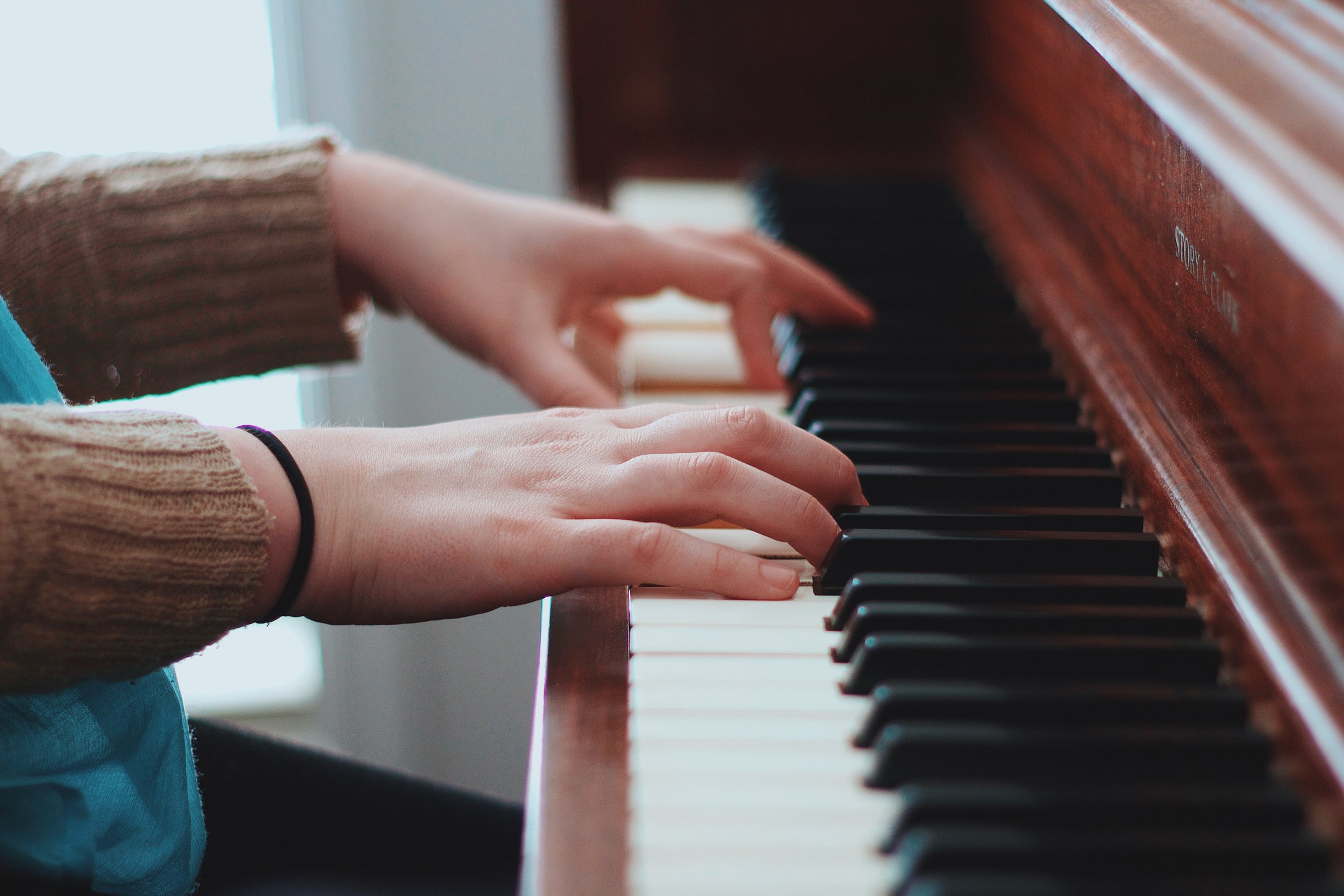 Private music lessons require all students to:
Undertake regular, quality practice

Attend all lessons and complete weekly set tasks

Bring materials, books and equipment to all lessons

Attend and perform at the end of year studio recital each year.
Enrolment
Piano lessons require a commitment to each school term (9-10 weeks) of the calendar year at a time. (In some circumstances and when notice is given via text or in writing before the term, this may be adjusted).
Extra lessons can be provided during the school term or the term break depending on the availability of the teachers.
Tuition Fees
Lessons are billed according to the NSW school term and should be payable in advance. All fees are non-refundable and must be paid in full prior to the end of the first week of each school term. This will secure your child's lesson time for the term. Lessons will not be conducted unless fees have been paid in advance. Payments will be accepted via bank transfer or cash.
School holiday lessons are offered separately and are not payable in advance.
House Calls and Late arrivals
Students must be ready to start a lesson at the nominated time. Please ensure you and your child arrive on time to piano lessons. If lateness occurs, the lesson will not be extended and will finish at the scheduled time as it disrupts the teacher's schedule.
Cancellation of a lesson
Lesson cancellations require a minimum of 24 hours written or text message notice. If such notice is not given, a make-up lesson will not provided and the student will be charged for the lesson.
If the teacher cannot attend a scheduled lesson for any reason, a make-up lesson will be provided. I am very understanding of immediate sickness or injury and so under special circumstances make-up lessons will be provided.
Make Up Lessons
Make up lessons are offered at a maximum of twice a term and should be arranged during the school term. Make up lessons will not carry forward over terms. Students must schedule this lesson at the teacher's convenience and availability during the term. Every effort will be made to re-schedule a replacement lesson when required, however if a student cannot attend at any of the times offered by the teacher, the fee for that lesson is non-refundable.
Late Arrival
Please ensure you and your child arrive on time to piano lessons. If lateness occurs, the lesson will finish at the scheduled time.
Withdrawal/Discontinuation from lessons
Registration is for the entire term. Note that we do not offer a refund of any payments that have been made. One month notice must be given via text message or email if you wish to withdraw your child from piano lessons.
Termination of Lessons
Students may be dismissed from lessons for any of the following reasons:
Destruction or theft of property in my home or studio

Disrespect or uncooperative attitude toward teachers or other students

Failure to comply with studio policy

Failure to pay tuition by the due date
Photo and Video Release
From time to time, I will use photos or videos of my students on my website and other locations e.g. Facebook, Instagram, and YouTube. These videos are to highlight the accomplishments of the students learning. They love seeing their photos and videos. Students find it exciting and motivating to see and want others to see what they are doing in my studio. Students are only identified by first name. If you wish to exempt your child's imagery from being published, please let me know.
My Responsibility
My responsibility to the student is to provide an atmosphere for learning and a well-balanced musical education. Professional standards will be maintained and definite goals will be established for each student. It is my goal to give your child the best possible music education. I belong to professional organisations, attend workshops and educational programs, subscribe to professional publications, and engage in other activities on a continuing basis in order to provide opportunities for professional growth and enhance my own teaching skills.
Policy Changes
I reserve the right to update or modify these Studio Policies, at any time and without prior notice, by posting the revised version of these Studio Policies on my website. Your use of the Site following any such change constitutes your agreement with all posted Studio Policies updates, and you will be subject to the terms of the revised Studio Policies. You may access the current version of these Studio Policies at any time on my web site.
It is my sincere desire that my teaching and your support at home, we will form an effective team. Giving the gift of music to your child will be one of the most enjoyable experiences of a lifetime.